5 results total, viewing 1 - 5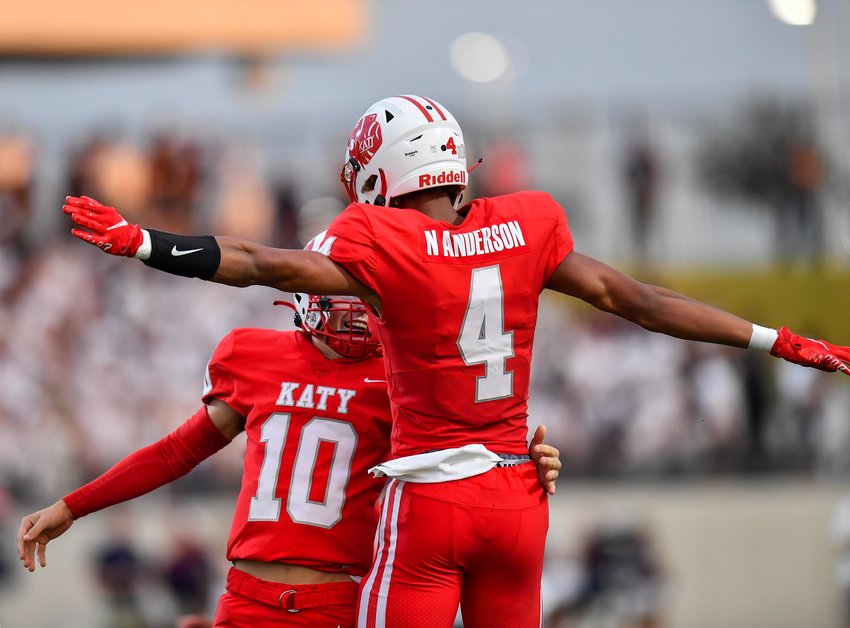 "We wanted this bad," said senior Katy wide receiver Antonio Silva. We took this game personal and we came out and took the win, that's exactly what we worked and planned for."
more
By Tyler Tyre, Times Sports Editor
|
10/2/21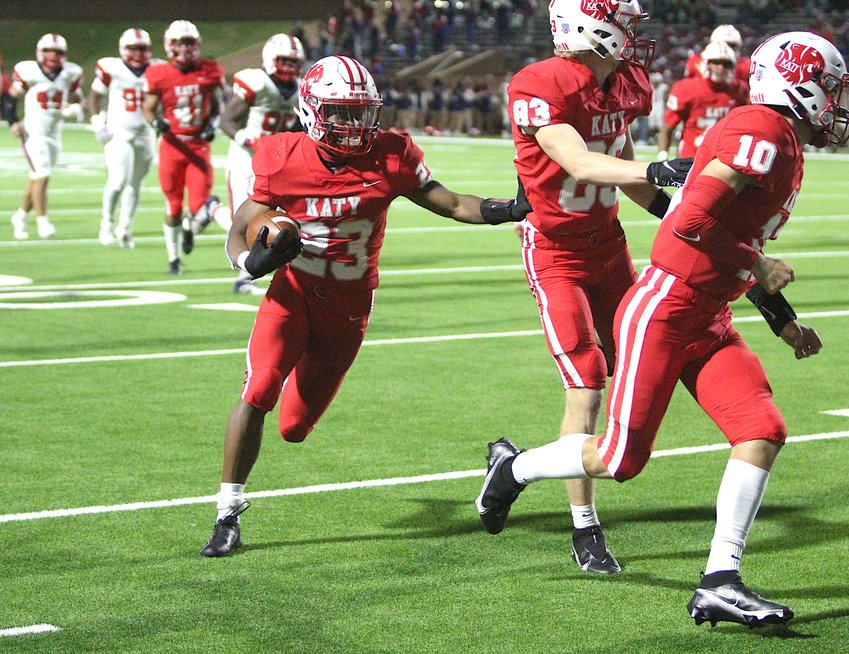 Last year as a sophomore Caleb Koger helped lead Katy High to a Class 6A, Div. II state title. But this year, with a full offseason under his belt as the starter, Koger is even more …
more
By Tyler Tyre, Times Sports Editor
|
8/28/21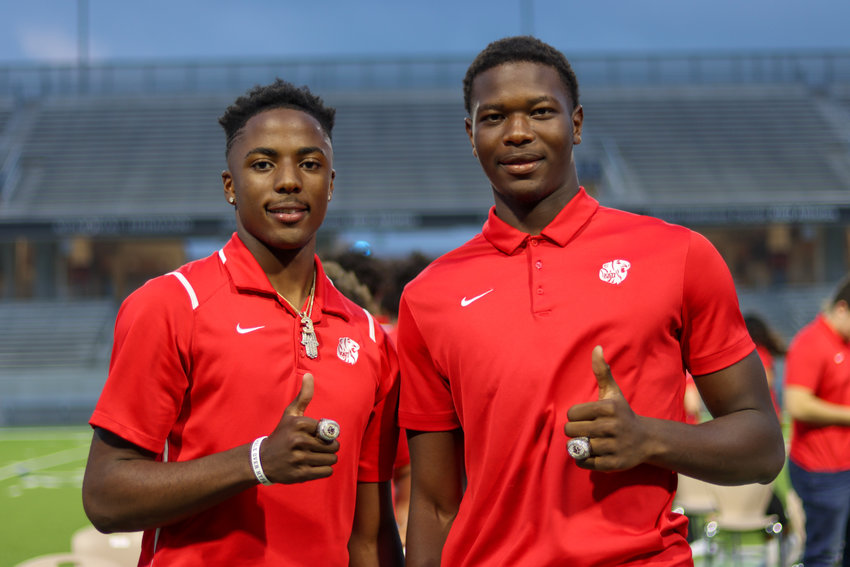 The curtain ceremoniously closed on the 2020 state championship football season for the Katy Tigers on Monday as they celebrated with coaches, teammates, administrators, program personnel, family and supporters at Legacy Stadium to relive the illustrious campaign one final time.
more
By Dennis Silva II, Sports Editor
|
5/3/21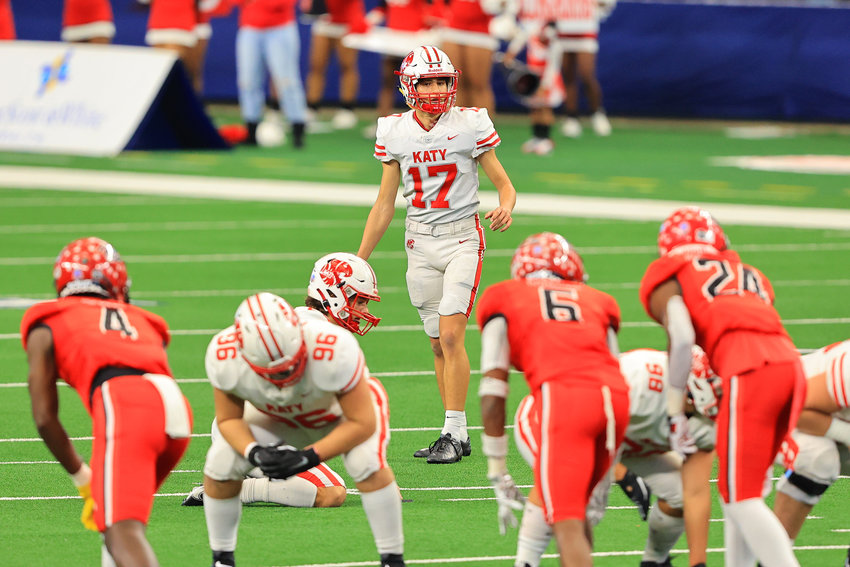 ARLINGTON — Katy was proficient in all three phases of the game during its 51-14 Class 6A-Division II state championship win over Cedar Hill on Jan. 16 at AT&T Stadium. Whether it was offense, defense or special teams, the Tigers were on top of their game.
more
By Dennis Silva II, Sports Editor
|
1/17/21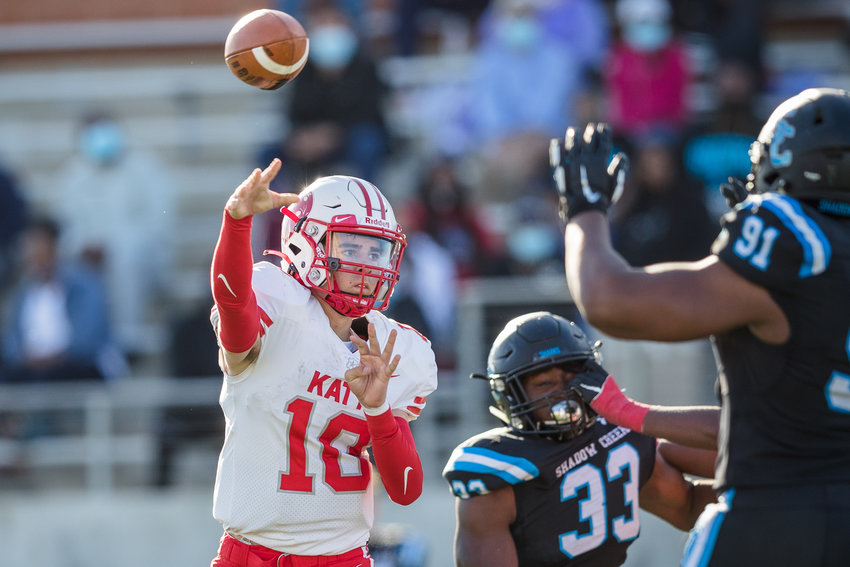 Katy High sophomore quarterback Caleb Koger played his best game of the season in his team's biggest game of the season, yet another chapter in the youngster's rapid evolution as a leader for a team beaming with state-championship identity.
more
By Dennis Silva II, Sports Editor
|
12/31/20