6 results total, viewing 1 - 6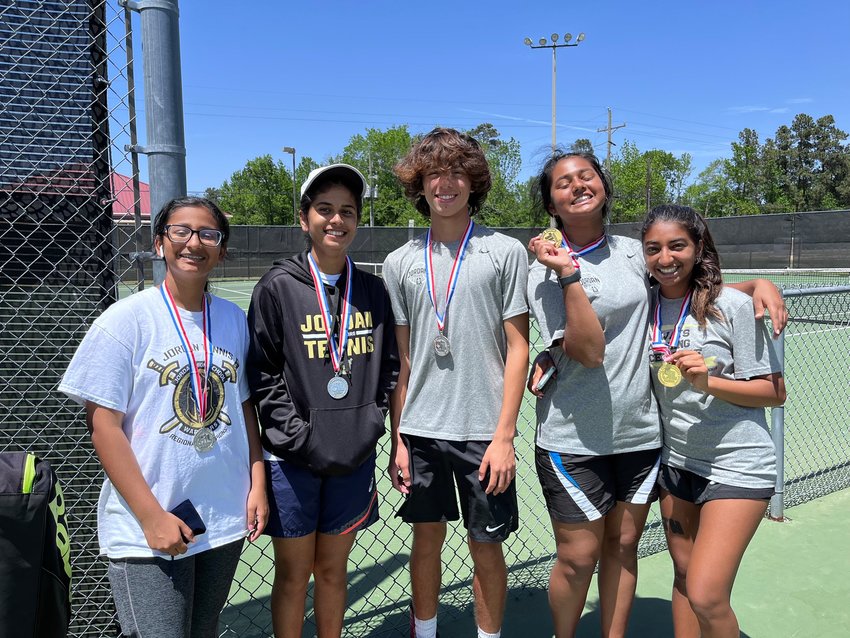 Jordan Seven Lakes, Tompkins and Taylor will all send athletes to next week's Class 6A UIL State Tennis tournament.
more
By Tyler Tyre, Sports Editor
|
4/20/22
Tompkins' Charlie Kuchler and Ananya Srinketh were named the District 19-6A MVP's after helping lead the Falcons to a repeat as District champs and reaching the regional quarterfinals for the second straight season.
more
By Tyler Tyre, Sports Editor
|
12/30/21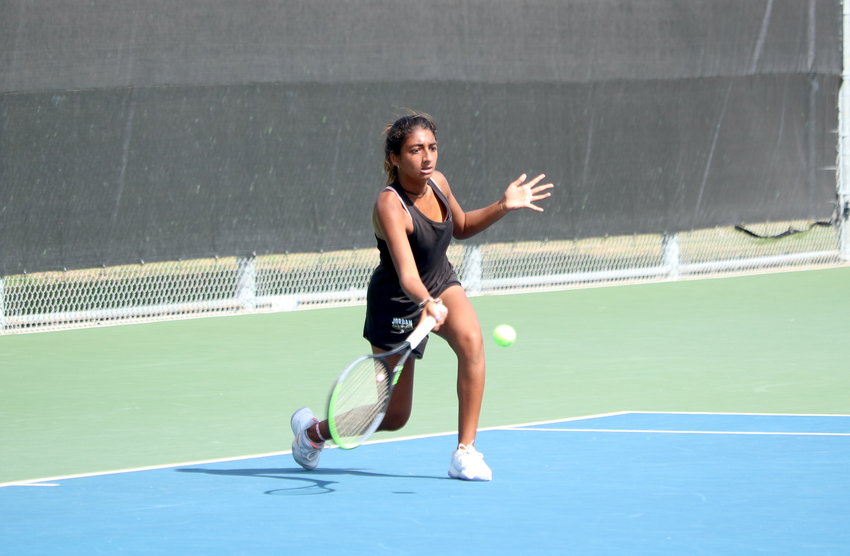 Jordan's tennis program might be in its second year of existence but you wouldn't be able to tell when you walk around at a practice. The Warriors exude a relaxed confidence, having …
more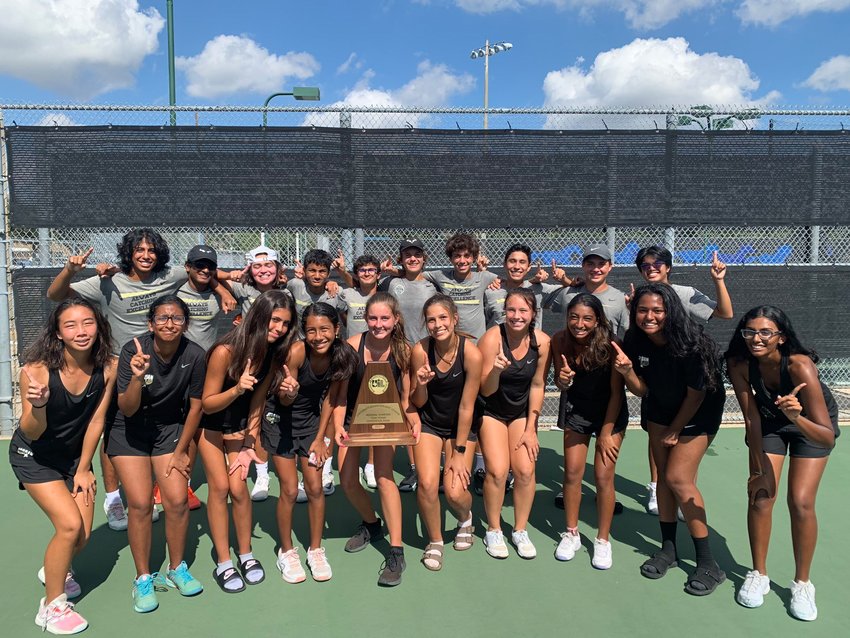 Jordan kept its playoff run going Friday as the Warriors beat its playoff run going with a 10-5 win over Friendswood in the Class 5A Region III final.
more
By Tyler Tyre, Sports Editor
|
10/22/21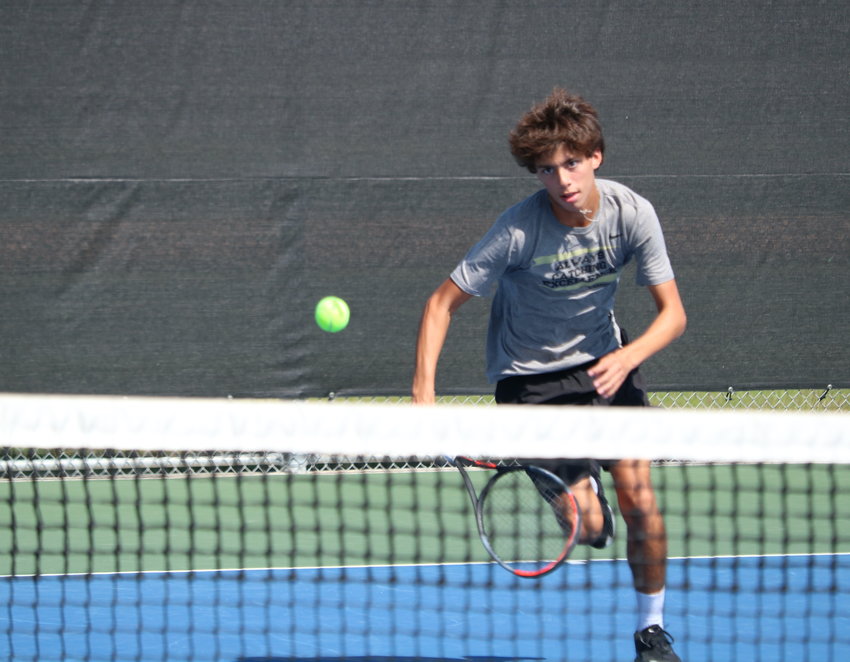 "I think it's crazy how far we've come, being such a young school," said Avery McKay. "Some of the other teams get surprised by how good we play and I think that's to our advantage. Being able to come out on top like this and make it to the regional tournament, it feels really good."
more
By Tyler Tyre, Times Sports Editor
|
10/19/21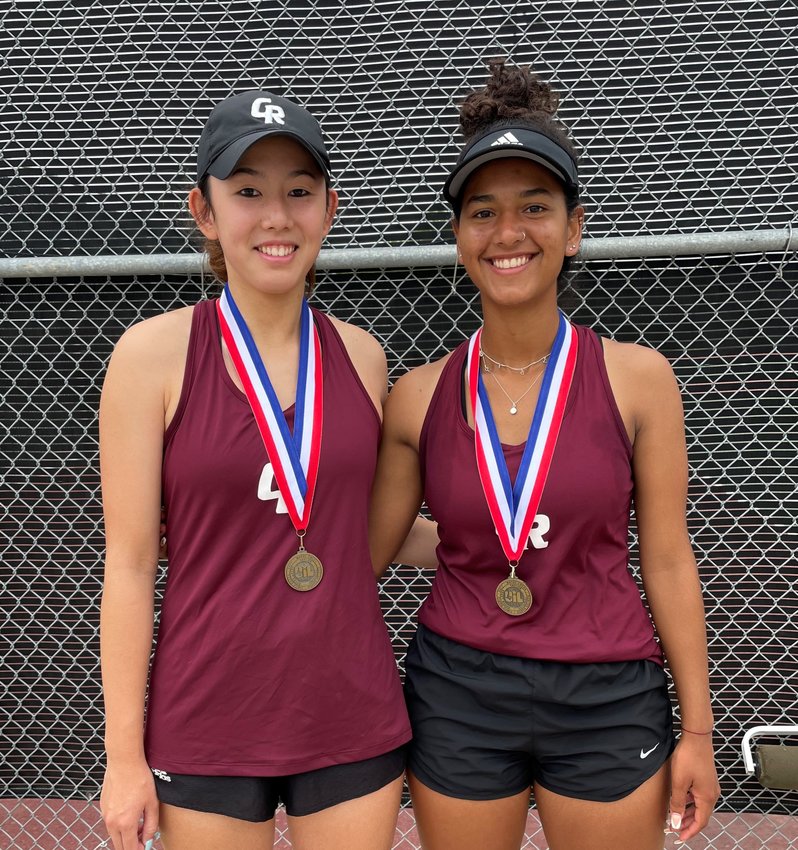 The District 19-6A tennis tournament was held at Katy High on April 14-15, with Taylor winning the boys doubles and girls singles, Tompkins winning the boys singles and mixed doubles and Cinco Ranch winning the girls doubles.
more
Contributed Reports
|
4/19/21